Sell Us Your Gold for Extra Money!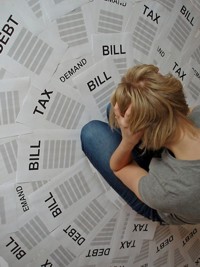 When times get tough people become creative on how to make ends meet. Selling gold that has been sitting in your jewelry box without being worn or enjoyed is a good start. Maybe you have seen TV "cash for gold"commercials that advertise to sell gold or jewelry for extra money. Many people often think that it is a good idea to pawn off these items since they are not being used and the extra income could be beneficial. This concept seems great but will you get a good amount of extra money for selling your gold to one of the services on TV or over the internet?
These companies will send you a special packaging system in which you will place your excess jewelry that you wish to sell. You then seal the envelope and send it to the company and WAIT! The company will then determine how much they want to pay, write out a check, and send it back to you in a few days maybe. You HOPE the company is reputable and will give you the best deal for your scrap gold.
However, many people feel unsafe about this method for many reasons...
You won't have the right or the ability to on the spot refuse the offer and/or payment amount they decided for your gold.
You cannot bargain even if it is just for a few dollars which you can do in person.
You are risking a lot by sending off your jewelry... you may never see it again or even a check... Scary!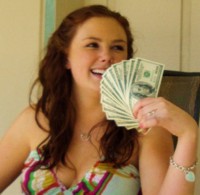 The safest, fastest and easiest way to sell your gold to make extra cash paid INSTANTLY is to go to someone honest who you can trust where they will estimate the value of gold on the spot, make you an offer, and give you cash in exchange paid instantly if you accept the offer. It is also safer since you are dealing in person with a reputable and local company. That way you can ensure you will be getting a fair deal without getting ripped off.
We also offer the opportunity for you to earn extra money by referring your friends and family to our service and here's how that works:

For every new customer you refer to us and sells unwanted gold jewelry to us we will pay you $10 dollars. And it gets even better; after you refer your first 20 new people that sell gold to us, every new customer you refer after that will bring you $20 commission per new customer that we buy gold from!
So start referring & start earning commissions!
CLICK HERE TO PRINT YOUR GOLD REFERRAL COUPON!