Seguin Gold vs. Pawn Shops
Here's one fact that makes us better than pawn shops, jewelry stores and other coin, silver and gold buyers...

We open EVERY day from 7am to 11pm. Some people with crazy schedules can only sell gold for cash early in the morning or late at night, that's when the lower paying gold buyers, pawn shops and jewelry stores are closed. Seguin Gold Silver and Coins offers emergency cash service 24 hours a day, 7 days a week, 365 days a year.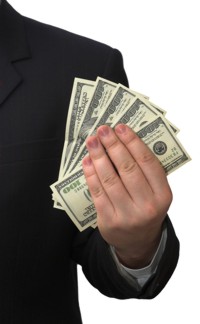 Here are more facts...

On 3/9/2010 we took the same gold jewelry brooch to pawn shops & jewelry stores in Seguin and New Braunfels (all on the same day).

We were offered a maximum cash payment of $140 and the lowest of $90 ALL for the EXACT same 10.4 grams - 18k gold brooch.

We at Seguin Gold would have paid $187.20 cash for the same EXACT jewelry piece! So, as you can see, WE PAY MORE than pawn shops and jewelry stores. We even pay MORE THAN DOUBLE than what some of them offer!
On January 11 2010 we took the same pieces of gold jewelry to different pawn shops & jewelry stores located in the Seguin and the New Braunfels areas; yet we were offered as little as $10.50 and as high as $21 for the exact same gold!

We were shocked... At SeguinGold.com the same pieces would have yielded about $56 each!