Testimonials & Reviews
Here's why we are the top rated, most honest and trusted gold, silver and coins buyer & dealer in Seguin, New Braunfels, McQueeney, Gonzales, Luling, San Marcos, La Vernia & other Texas surrounding areas... Don't settle for less!
If you have sold any scrap gold, silver, coins, jewelry, or bullion to us, please feel free to leave your testimonial or feedback on the quality of service and cash payment you received from SeguinGold.com
To read older testimonials from our customers please click here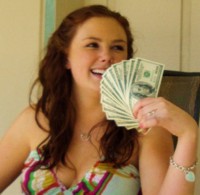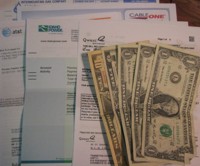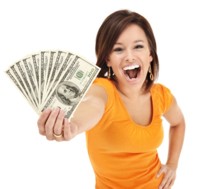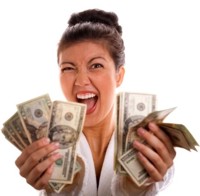 ---
NEWEST TESTIMONIALS ARE AT THE TOP!
Roman is very professional and good at his job. Pleasure doing business with him.
Posted by MSW on May 07 2013
Love coming here. Great knowledge and great value. Thank you
Posted by Beatrice M Leal on May 07 2013
Great Experience. Thanks
Posted by Rhonda P. on March 22 2013
Thank you so much for your time, great prices on gold and silver coins and the mint sets.
Wonderful and hope to do future business.
Posted by Geoffrey Gregory on March 18 2013
Got the $ I was hoping to get for my rope chain necklace and a bracelet.
Posted by Ricardo Loera on March 18 2013
Amazing service! Amazing offers! Really honest and respectful!
Posted by Lala on February 13 2013
Has the best resale prices in all 3 counties! Been a faithful customer for 2 years - I wouldn't go anywhere else!
Posted by Betty on February 09 2013
Always does good deals on products (i.e. coins)
Posted by Klayton on February 08 2013
What a bunch of wonderful people. Thank you for everything.
Posted by Shannon Wilson on February 08 2013
Always did us good
Posted by Manuel N. on December 17 2012
Fair & friendly, fast service - made me feel like family. We will do business again! Thank you ~~
Posted by Lynn on November 20 2012
Fast. Friendly. Convenient. Great hours. I will definitely do business again. Thank you for your kindness. :)
Posted by Gretchen Schipper on November 06 2012
Jorge is very honest, polite, fair. I will definitely be back.
Posted by Ruben Rios on November 03 2012
Fast transaction. Gave me more than quoted. Will do business again. Thanx
Posted by David on October 29 2012
I was so pleased with not only the price they offered but the customer service was amazing. I recommend anyone to try this place. Went to another place and they offered me about $200 less. thanks!
Posted by Christy on October 27 2012
I am really impressed. Jorge is very polite. He looks at you not toward you. Very reasonable! I will be back & I will send people here. Thank You Very Much!!!
Posted by Carol on October 15 2012
Great hours, very friendly service.
Posted by Michele James on October 15 2012
Most rewarding, friendly, amicable service. UNBEATABLE HOURS OF OPERATION! Are you kidding?
Posted by Michael MacKenzie on October 13 2012
Best service I've ever had. Very friendly, great hours.
Posted by Nathan Hilscher on October 12 2012
Great & fair service. Pricing is continually at a better rate than others.
Posted by Robert on October 03 2012
Great customer service! Will be back
Posted by Wendi on October 03 2012
I wanted to say that we had a wonderful experience yesterday on 9/19/12 with Jorge at Seguin Gold. My wife and I are in need of some extra funds this month (due the economy)and starting putting are gold jewelry together; we watched FoxBusiness and got educated about spot gold. We were not informed enough. Jorge was so very professional and experienced. He educated us about gold market sales, and profit. He took us through every step and showed us how it works. He spent a lot of time with me and my family. There is way more to Jorge than you might think! Contact me anytime for a recomendation for Seguin Gold and Jorge. Maury L.
Posted by Maury L. on September 20 2012
Excellent help - worked to make a deal - will do business in the future - very impressed - very efficient - good honest
Posted by James McKinzie on September 07 2012
Best price in town
Posted by Gary on September 06 2012
coming back to texas from new hampshire,i constantly realize why texas has always been the right place for me.had to sell some silver,and found this place online-didn't want to go to a "chain" pawn shop. jorge was polite, empathetic,kind, honest and just very nice(could he be a christian?) he tested my silver accurately and was very knowledgeable-almost a professor of the silver! he made me feel very comfortable. if you need to depart with some of your treasures-and who doesn't in this economy?-jorge will treat you,and your needs with resprct and understanding.feel safe going to his place.
Posted by betsy buffington on August 18 2012
I had some jewelry that had been sitting around for a while and decided to try and sell it. I googled and found Seguin Gold, it was easy to find, they gave me a whole lot more than I expected. I was extremely impressed with the integrity and the customer service. Totally reccommend to anyone, very nice and extremely fair.
Posted by Pam on August 17 2012
Honest, respectful,knowledgeable and professional. I cannot say enough good things about our experience with Sequin Gold. Jorge went that extra bit to give us the best service and we appreciate how helpful he was. Thank you again.
Posted by Linda on August 14 2012
Best price we got. Very honest! very knowledgeable is true!
Posted by Dinah Troell on August 08 2012
Heard on line, wonderful. Very knowledgeable.
Posted by Ken & Brenda G. on July 30 2012
I recently visited the premises with my wife, and found the service to be totally honest and professional. Our meeting with Jorge was conducted discreetly and respectfully. We were offered an excellent price for our goods. The sum was in the thousands, and it was more than we had been offered by other buyers. As promised, it was paid in cash on the spot. We would recommend them without any hesitation to anyone.
Joshua and Susan
San Marcos, Texas.
Posted by Josh on July 29 2012
This is true! (PREVIOUS TESTIMONIAL)
Posted by Linda on July 29 2012
MOST HONEST PEOPLE I HAVE MET!!!!!
Posted by Mike W. on July 23 2012
Prompt and honest service :) they helped answer all my questions and treated me with respect. I wouldn't hesitate to use your service again and recommend it to my friends.
Very honest and friendly! Thank you :)
Gracie
Gonzales TX.
Posted by Gracie on July 23 2012
Very honest. Very happy.
Posted by Tony on July 22 2012
I had a bunch of old silver coins that I took to several dealers/buyers in town, including Cash America and Gracies Gold. But Seguin Gold and Coins gave me $85 more than anyone else offered! I will definitely be back!
Posted by Robert on July 22 2012
NEWEST TESTIMONIALS ARE AT THE TOP!
---
Leave Your Testimonial or Comment:
To read older testimonials from our customers please click here