Why Use Our Silver Buying Service?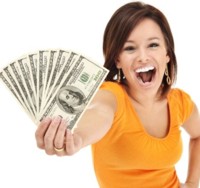 When you sell silver to us we put more cash in your pocket because we do not spend money on expensive TV or Radio advertising, we do not have to pay franchise fees, we are not a franchise. We are a family owned and operated silver business and we keep our expenses low so that YOU can get more cash for your scrap silver. It's really that simple!
If you want the most money for your unwanted silver jewelry like rings, earrings, pendants, chains, bracelets, and more, or you just want to sell your silver jewelry to make extra cash fast, then contact us or come visit us now!
We open EVERY day from 7am to 11pm and we offer emergency cash service 24 hours a day, 7 days a week, 365 days a year.
We also buy ANY single silver coin or whole collections of coins!
At Seguin Gold we offer you fast cash for your silver and jewelry. Just bring in your unwanted jewelry & coins and we will pay you cash on the spot; if you cannot come see us but you still want to sell us your gold, silver, and/or platinum please call to make an appointment so we can come to you.