We buy your gold in Seguin!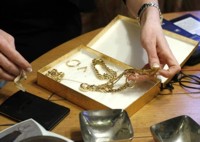 When is the Right Time to Sell Gold?
With precious metal prices at all-time highs, there has never been a better time to sell unwanted gold, silver, platinum, jewelry and coins for cash. A small handful of jewelry can be worth over $1000. But it is a known fact that some gold buyers are honest and some not so much. Everyone probably knows a great honest mechanic, and a few others who are unethical and dishonest. The same is true for precious metal buyers. It is always important to do research and figure out who can be trusted.
we are the most trusted gold buyer and we can prove it!
During tough times people cut back in buying unnecessary goods. When our paychecks are barely covering our monthly bills, it is not hard for us to give up luxury items. Many people are selling us their old gold items that they don't want anymore. They simply bring their gold to us and receive fast cash!

Fast cash is priceless!
We are ethical, honest and trusted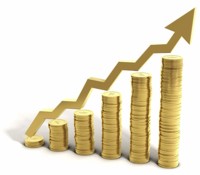 Gold prices are up; this makes it perfect for you to cash in and sell your unwanted gold. Many people think old jewelry is worthless until they receive cash from us to cover some un-expected bills or expenses. This is much needed relief for most of us these days.
There is no doubt that today is the right time to sell your gold; come to the Seguin Mini Flea Market open EVERY day and you could leave with extra cash in your pocket!