What is the Scrap Gold Price?
A helpful indicator with scrap gold in the form of jewelry is how they are often stamped.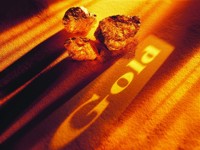 10K Usually Stamped 10K or 417
14K Usually Stamped 14K or 585
18K Usually Stamped 18K or 750
22K Usually stamped 22K or 916
24K Usually stamped 24K or 999
The value of gold scrap is always fluctuating. Remember that the value of gold relates with many economic factors such as the stock market, the rise and fall of the dollar, international economic factors, and oil prices have been said to have a dramatic effect on the value of gold.
To find out what your scrap gold jewelry is worth, please contact us so we can give you the most recent price.