How to Sell Your Gold Jewelry
Why do most people feel unsure and afraid of selling gold, silver or coins?
See what
people are saying about the most honest & trusted precious metal buyer
.
Here are the main things most people are afraid of or complain about gold and silver buyers:
afraid to ship their jewelry because it could get lost
afraid the company may not be honest and may not pay for every single gram of gold and silver
afraid they won't get a fair price
it takes too long for them to get paid
Before you sell gold or any other precious metal or jewelry to a pawn shop or jewelry store dealer it is always wise to do your research to find out as much about them as possible:
How much do the pay for your gold?
Do they offer cash on the spot?
Is the price they offer for your gold the highest?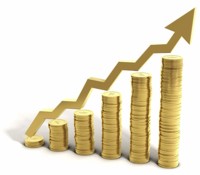 We hope you put us to the test; we pay the highest cash on the spot and up to twice as much as pawn shops and jewelry stores. We also have an income opportunity just for you... MAKE SURE YOU ASK US ABOUT IT!
Bring your unwanted gold, silver, and platinum to us, we are located in The Seguin Mini Flea Market open EVERY day.
Also, during week days or if it is more convenient for you, you can call to make an appointment so we can pay you top cash for your gold!