Archivo de testimonios y evaluación
Vea por que somos los compradores de oro, plata y monedas mas honestos y confiados en Seguin, New Braunfels, McQueeney, Gonzales, Luling, San Marcos, La Vernia y otras areas en Texas... No acepte imitaciones!
Para leer los testimonios mas recientes por favor haga click aqui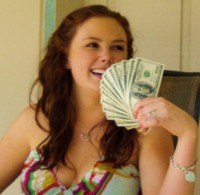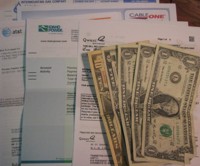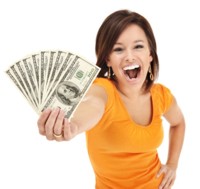 ---
TESTIMONIOS MAS RECIENTES ARRIBA!
We went to other Seguin gold buyers. At gracie's gold they offered us $80 and we were very disappointed. Seguin Gold is awesome, they offered us and PAID more than double!
Thank You Very Much!!
Posted by Cynthia on July 11 2012
Great service! Love this place!
Posted by Amanda on June 30 2012
Honest, very good service, will recommend.
Posted by Christine Mead on June 30 2012
Awesome service every time!
Posted by Suzan Thompson on June 11 2012
Great service. Honest
Posted by Joseph on June 11 2012
Good Service
Posted by Manuel on May 25 2012
Have yet to be disappointed. They do an awesome job paying cash for old gold. Would recommend to anyone.
Posted by Christina on May 25 2012
GREAT! Very nice, super understanding. Best place I've ever been :) Helpful as well. THANK YOU!
Posted by Lindsey Tims on May 14 2012
Jorge at Seguin Gold is awesome and honest :P
Posted by Javier & Cindy Garcia on May 14 2012
Jorge is very honest with his appraisals.
Posted by Anonymous on April 17 2012
This guy knows is stuff. So give him a try he will point you in the right direction.
Posted by Doug Armstrong on December 29 2011
Jorge is great, very understanding and personable. Good price for my coins and jewelry.
Posted by Wanda Ousaklidis on December 11 2011
I had a Gold Party with Seguin Gold (Yesterday) and they were amazing. They came all the way out to San Marcos, set up all their stuff early and were all ready by 2pm when the party began. They were honest & gave my friends & I excellent prices on everything. If something wasn't worth what we wanted for it they had no problem, we just kept it & sold what we did want to get rid of. They will just give you a fair price & you decide to take it or not. No hassling or bargaining or stress.
It's really amazing to have a business this trustworthy & I will be recommending them to everyone I know. We raised about $1500 dollars for a mission trip to Haiti through the party!!!
I hope more people choose to have Gold Parties & I plan to host more in the future if I get the chance. It's a great idea for fundraisers-FUN & just a good excuse to get together with friends & make money.
Thanks so much!
Lisa
Posted by Lisa on November 21 2011
I love your business. I will return and bring you some customers. Good service. Expect a great deal. May God Bless You.
Posted by Chubby Brothers on November 09 2011
Good service!!! Very honest people.
Posted by Stephen on November 05 2011
A lot more than I expected. Great place to sell.
Posted by Christina on September 28 2011
Some of the best people I have met in a long time.
Posted by Shannon on September 27 2011
God is good! I will be back!
Thank you so much Jorge
Posted by Brenda on September 27 2011
WOW! What a great price! Well worth the visit. Thanks Jorge
Posted by Laurie on September 24 2011
Wonderful business, honest man! Jorge is very helpful and I am satisfied. I will be back with more business. Stay blessed. :)
Posted by LaShonda White on September 18 2011
Jorge- awesome job! Amazing what technology you have! Will return with friends.
Posted by Laurie on September 16 2011
I am very much satisfied with his offer. All I can say is this couple is awesome.
Posted by Martina Applewhite on September 13 2011
Fast, quick, and courteous. Three times [higher payment than] local jeweler in town, or pawn shops. Will never go anywhere else!
Best experience ever!
Posted by Casandra R. Lamb on September 11 2011
It was awesome to see the accuracy in testing. Very friendly and informative. Will definitely come back for business!
You should come here to sell your gold!
Posted by Johnny Vela on September 10 2011
I am very much satisfied with the services at Seguin Gold. Doing business here is very much appreciated. I was paid much more for my silver.
Posted by WANDA PARKER on August 21 2011
Very good service, highly recommend. Thank you.
Posted by Michelle Vollmar on August 21 2011
Very fair and honest. Would definitely do business with again. Thanks
Posted by Carol on August 19 2011
I took my old jewelry to Seguin Gold. I was treated very professionally. I got more money than I expected for the jewelry. They stand by their claims and I would definately recommend them.
Thank You!
Posted by Linda H. on August 19 2011
Didn't work for us, but the honesty was without question.
Posted by Jo & Lewis on August 08 2011
Good people, good service, great prices, honest and good nature.
Posted by Alvin Jones on July 29 2011
Good - "HONEST" man.
Posted by Maris Maddox on July 29 2011
Very good service & more than I expected.
Posted by Alisha Davis on July 18 2011
Me urgia dinero y mi comadre me recomendo a Seguin Gold. Lleve mis cadenas rotas y me pagaron mucho mas de lo que yo esperaba y pude pagar mis biles! Gracias Jorge!
Posted by Marilu on March 11 2010
I have gone to EZ Pawn & Cash America Pawn. At EZ Pawn the manager offered my wife $40, and not only did it upset us but disappointed us. Seguin Gold is awesome, and offered and
PAID us top dollars!
Thank - You - So - Much!!
Javier & Cynthia - Seguin.
Posted by Javier & Cynthia Garcia on May 27 2010
I had a fantastic experience at Seguin Gold! About a month ago, I took some gold jewelry to a pawn shop in New Braunfels that claimed to pay the most for gold. They didn't buy very much of what I brought, and only paid me $35. I took some of the pieces they didn't buy to Seguin Gold, and was paid over $100! It's worth driving a little bit further for such great service and fair payment practices. They melt the gold down themselves, so they skip the middle man and give the customers more money. Plus it's a local family business, and I'd much rather support them than some national pawn shop chain. Check it out- you won't be disappointed!
Posted by Jennifer C. on June 11 2010
this is the best place to sell gold in Seguin because they paid me more money, I will be back on the weekend.
thank you
Posted by Yolanda on March 11 2010
Thank you for your prompt service and customer satisfaction :-)
Jorge helped answer all of my questions and treated me with respect. I wouldn't hesitate to use your service again and recommend it to my friends who need cash for gold.
Susan
Seguin TX.
Posted by Susan on March 09 2010
I got a LOT MORE money from gold seguin than from ez pawn.
I will be back for more soon.
thank you.
Posted by Jose on March 09 2010
I was a bit skeptical about selling my jewelry but the process was quicker and easier than I could have ever imagined. I got more cash for my jewelry than my New Braunfels local pawn shop was going to give me.
Mike R.
New Braunfels TX.
Posted by Mike R on March 09 2010
I have come to Seguin Gold and I have received very good money for my gold. I received some cash because they made a mistake but they were honest about the mistake and gave me the rest that I was owed.
So I will come here with my Gold.
Posted by Santos E. Carrillo on September 01 2010
We were so surprised to come by Seguin Gold to see what a silver plate we had was worth. We were so happy because they gave us a good, surprising amount of money for ONE small plate.
Posted by Blanca and James Sendejo on February 08 2011
Very happy with what we received. Learned a lot. Will be back and bring our business.
Posted by John Hinson on April 29 2011
Very good service, will return. Gave more than any I have been to.
Posted by Ashley Hagan on May 11 2011
Very happy with service & knowledge.
Thank you.
Posted by E. Cabello on May 12 2011
The best gold buyers in Seguin! I checked out all pawn shops, but SeguinGold.com was the only gold buying place I felt comfortable and that I could trust. I had heard bad stories about some of the cash for gold places but at Seguin Gold I got more money than I expected for my scrap jewelry. I even got my money in cash the very same day. They were good for their word and easy to work with from beginning to end. I plan to come back with more jewelry for this kind of cash!
- Neeracha, Seguin
Posted by Neeracha on March 10 2010
I was shocked when Seguin Gold purchased and paid me $160 for some stuff EZ Pawn Seguin had just offered me only $75 for! I couldn't believe my ears. I was so happy!
Posted by JOHNNY on December 19 2010
I took my gold chain to money mart pawn and jewelry in new braunfels and they offered to purchase it for $20
I took the chain to seguin gold to see if I could do any better and the nice man there purchased it for $25.93 that is over 25% more.
From now on I will sell them all my scrap :-)
Andrea - New Braunfels
Posted by Andrea on October 02 2010
I got a better rate for my sterling flatware and jewelry than I was offered at the silver buyer's place at the mall in San Antonio, and was paid immediately in cash! Received fast, friendly service at this family-owned and operated business and would definitely go back -- Thanks!
Posted by Paula on October 12 2010
I took a 14K gold chain to EZPawn in Seguin and they offered me $80 for it. But Seguin Gold ended up paying $110 for the same chain! That's $30 more! I was so pleased! I like the fact that it's a local business and selling my jewelry there helps support the local economy rather than a national chain. Plus, the customer service there is great... I will definitely go back again!
Posted by Arwen on September 04 2010
TESTIMONIOS MAS RECIENTES ARRIBA!
---