3 Year Anniversary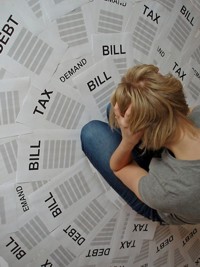 Seguin Gold Buyer Celebrates Its Third Anniversary in March. South Texas Precious Metals Buyer Seguin Gold Silver and Coins Celebrates Its Third Anniversary in March.
Saturday, March 9, 2013, marked the third year that Seguin Gold Silver & Coins has been helping people who need extra money. Since 2010, we have been giving generous payouts, educating people and providing convenient hours for those who need to sell their unwanted gold, silver, coins and platinum.
Seguin Gold Silver & Coins, located in the South Texas town of Seguin, Texas, pays more than pawn shops, jewelry stores, and other gold buyers around. We also give commissions to those who refer other customers.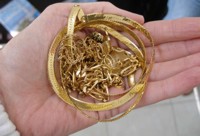 The testing process and other useful information about their items is explained to customers - in order to have true transparency. Plus, the gold buyer's hours can't be beat - we are open seven days a week from 7 AM to 11 PM.
The general public and existing customers, who are like family, are invited to commemorate this special occasion all day Saturday. To celebrate our third birthday, we will be having birthday cake and refreshments available for our "guests". We will also give customers an opportunity to sign a birthday banner.
Over the last three years, the precious metals buyer has really enjoyed helping out others in their time of need. Since we started with just a small table at a local flea market, until now, with our over 300 square foot office, we have helped hundreds of people who needed to sell unwanted gold, silver, platinum and coins. Thanks to our clients, we have had a happy last three years. We hope to have many, many more and to help countless more people when they need it most. Happy Birthday Seguin Gold Silver & Coins!
We open every day 7 AM to 11 PM. We serve Seguin, New Braunfels, McQueeney, Gonzales, Luling, San Marcos, La Vernia, San Antonio, Austin & other Texas cities.